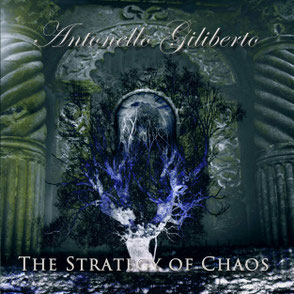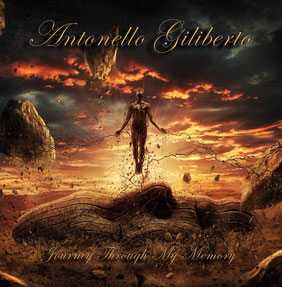 Antonello Giliberto - Journey Through My Memory (June 22nd, 2015, MINOTAURO RECORDS)
01 - Demeter
02 - Endless Labyrinth
03 - Journey Through My Memory
04 - Enigma Of Eternal Night
05 - First Day Lights At The Monastery
06 - Avalon's Darkness
07 - And Won Their Freedom
08 - Perfect Dream
09 - Flying With The Dragon
10 - The Art Of Ending
YOU CAN ORDER HERE http://antonellogiliberto.jimdo.com/shop/
POTETE ACQUISTARLO QUI  http://antonellogiliberto.jimdo.com/shop/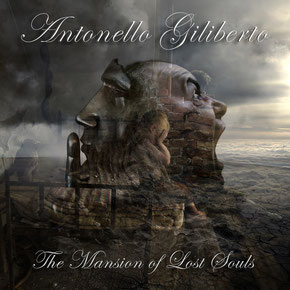 Antonello Giliberto - The Mansion of Lost Souls (April 26th, 2013)
01 - Equinox
02 - Lotus Effect
03 - The Mansion Of Lost Souls
04 - Sorrow
05 - Flight Of The Sleeper
06 - Entr'act
07 - The Power Of The Whip
08 - Dream Of The Dead Tree
09 - Rise Of The Titans
10 - Ballade No.3
11 - The Ride
12 - Commiato
YOU CAN ORDER HERE http://antonellogiliberto.jimdo.com/shop/
POTETE ACQUISTARLO QUI  http://antonellogiliberto.jimdo.com/shop/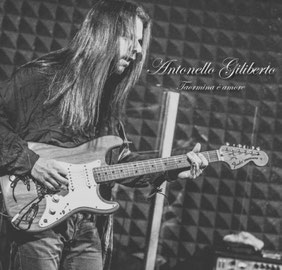 Antonello Giliberto - Taormina è amore
This is the soundtrack I wrote for an upcoming short film entitled "Taormina è amore". The music is inspired by my beautiful land, Sicily, and is a background for a love story born suddenly. What you will listen to is pure orchestral music in the tradition of Morricone, Elfman and Cantelon.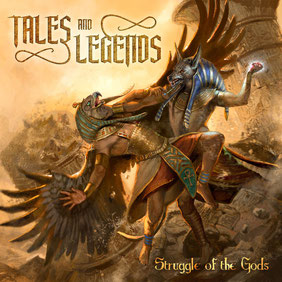 TALES AND LEGENDS / Struggle Of The Gods (RBNCD-1350) (2021)
I play Lead Guitars on tracks "Tales And Legends" and "Land Of Thunder"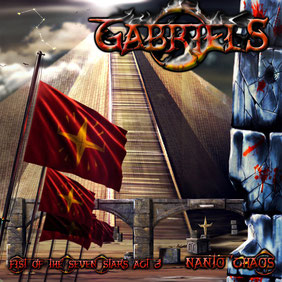 GABRIELS – Fist Of The Seven Stars Act 3 (Nanto Chaos) (Diamond Prod. 2020)
I play all guitars in the songs "Rebirth By Three Days Of Life" and " Fight For Her Love"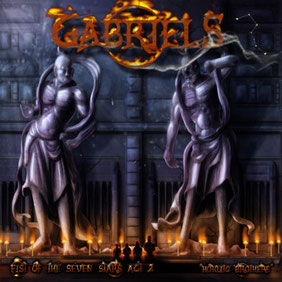 GABRIELS – Fist Of The Seven Stars Act 2 (Hokuto Brothers) (Rockshots 2018)
I play all guitars in the song "Legend of fear"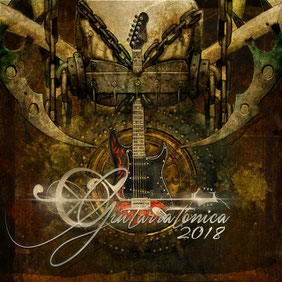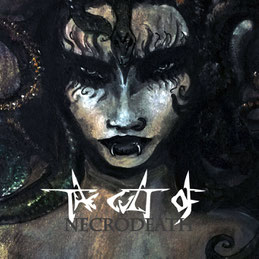 The Cult of NECRODEATH
(Black Tears/Cult of Cthulhu, 2017)

DEATH MECHANISM "At the Mountains of Madness" 
MALIGNANCE "Mater Tenebrarum"
DAMNATION GALLERY "At the Roots of Evil" 
KILLERS LODGE "The Creature" 
E-FORCE "Master of Morphine" 
FOG "Red as Blood" 
BARCHE A TORSIO "A-e Reixi do Ma"
CADALSO "Thanatoid" 
HORNHAMMER "The Flag of the Inverted Cross"
PATH OF SORROW "Smell of Blood"
SEPTEM "Process of Violation" 
NECROBREATH "Eucharistical Sacrifice"
SCHIZO "Enter my Subconscious"
NECRODEATH "Cult of Shiva" (bonus track)
I play in the song "Master of Morphine"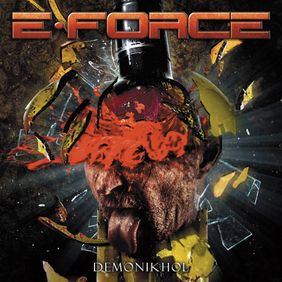 E-FORCE - Demonikhol
(Mausoleum Records, 2015)

01. Apero
02 .Grievance
03. Double Edged Sword
04. Invasion
05. Debauchery
06. The Day After
07. Ultimatum
08. Insidious
09. Demonikhol
10. State Of Delusion
11. Last Call

I play in the songs "Invasion", "Insidious", and "State Of Delusion"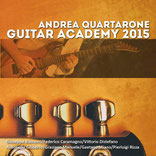 Andrea Quartarone Guitar Academy 2015 (XTRAMUSE RECORDS,2015)

FEARLESS - Andrea Quartarone (Feat. Andrea Quartarone)
MOOD INDIGO - Andrea Quartarone (Feat. Andrea Quartarone)
IF - Andrea Quartarone (Feat. Andrea Quartarone)
LAZY - Andrea Quartarone (Feat. Andrea Quartarone)
TWO ANGELS - Andrea Quartarone (Feat. Andrea Quartarone)
IN THE PRESENCE OF ENEMIES part I - Dream Theater (Feat. Giuseppe Buscemi)
DOLEMITE - Scott Henderson (Feat. Federico Caramagno)
FOR THE LOVE OF GOD - Steve Vai (Feat. Vittorio Distefano)
DEMETER - Antonello Giliberto (Feat. Antonello Giliberto)
GHOSTSHIP part V Storm - Shadow Gallery (Feat. Graziano Manuele)
NO GRAVITY - Kiko Loureiro (Feat. Gaetano Miano)
WISHFUL THINKING - Jonh Petrucci (Feat. Pierluigi Rizza)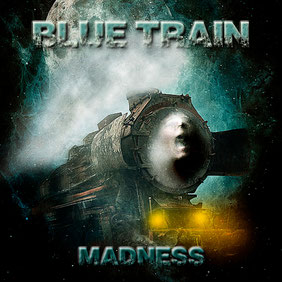 Blue Train - Madness (2013)
01 - 222
02 - Old town
03 - Keep on fly way
04 - Dog John
05 - Destiny
06 - Blues in the sky
07 - Out of jail
08 - My sisters
09 - Ostinato
10 - And tonight i want you